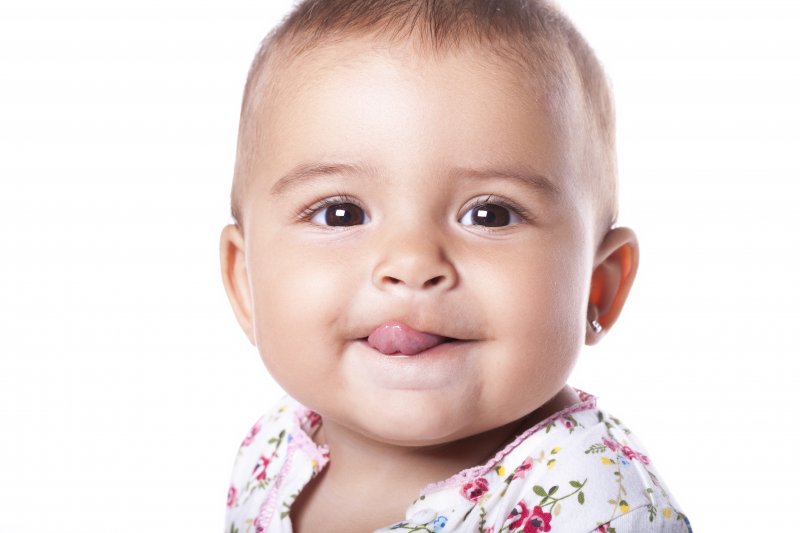 When it comes to caring for your child's oral health, it can be difficult as a parent to know when it's the right time for them to see a dentist for infants in McKinney. Do you schedule an appointment the moment the first tooth erupts through the gums or wait until all their primary teeth have emerged? In order to put your child on the path to optimal oral and overall health, find out when that first dental appointment should occur and what you can expect.
When Should My Child Visit the Dentist for the First Time?
Dr. Justin and Dr. Sage believe in the philosophy of establishing a dental home and lifetime of care. The recommended timeframe for your child's first dental visit should be when their first tooth comes in, or by the time they turn 12 months old. While you might be enjoying that sweet, gummy smile, the moment that initial tooth erupts, it's important that you take the necessary steps to begin caring for it the right way. Your pediatric dentist in McKinney can help you with what tools to use and how to use them during your first appointment.
What Should We Expect?
The first visit is important because it allows your child's dentist to form a good relationship with your little one. By introducing them to the sights, sounds, and faces of the dentist's office, this will help to create a positive experience for your child and reduce any feelings of fear or anxiety.
During this same visit, you can expect the dentist to perform a gentle and quick exam and cleaning before discussing how best to take care of your baby's smile. Not only will it be important for you to clean their mouth with a wet washcloth after each feeding, but you will also need to use a small, wet toothbrush to clean their teeth as they begin to come in.
To prevent tooth decay in young children, it is advised that you avoid letting your baby sleep with a bottle unless it is filled with water.
Don't be surprised if you receive other helpful tips or suggestions regarding various treatments your child's dentist can provide to protect their teeth from decay and disease, such as:
Silver Diamine Fluoride (SDF) Treatments, which are designed to treat existing dental caries (cavities)
How to effectively help your baby as he or she is teething (i.e. avoiding teething crackers or treats because of the excess sugar content, gently massaging their gums with a clean finger)
Ways to break negative habits such as thumb sucking or pacifier use
Your child's oral and overall health should start out on the right foot, which is why it's important you start scheduling their dentist appointments at an early age. By allowing your child's dentist to carefully watch the growth and development of their teeth as they age, you can ensure they'll have healthy teeth and gums as they transition into adulthood.
About the Authors
Dr. Justin Chan has been a practicing pediatric dentist since 2012. Earning his dental degree at New York University College of Dentistry, he remains passionate about caring for and helping children of all ages grow and develop smiles that will last a lifetime. Patients who visit Sprout Dentistry for Kids will not only meet Dr. Justin but also Dr. Sage Yoo, a fellow pediatric dentist at the practice. After studying electrical engineering at Purdue University, Dr. Sage went on to earn his doctorate and complete his residency in pediatric dentistry at Tufts University School of Dental Medicine in Boston. Both he and Dr. Justin offer a variety of comprehensive services to care for the dental needs of all patients who come through their doors. To learn more about our services, visit our website or call (469) 301-3212.