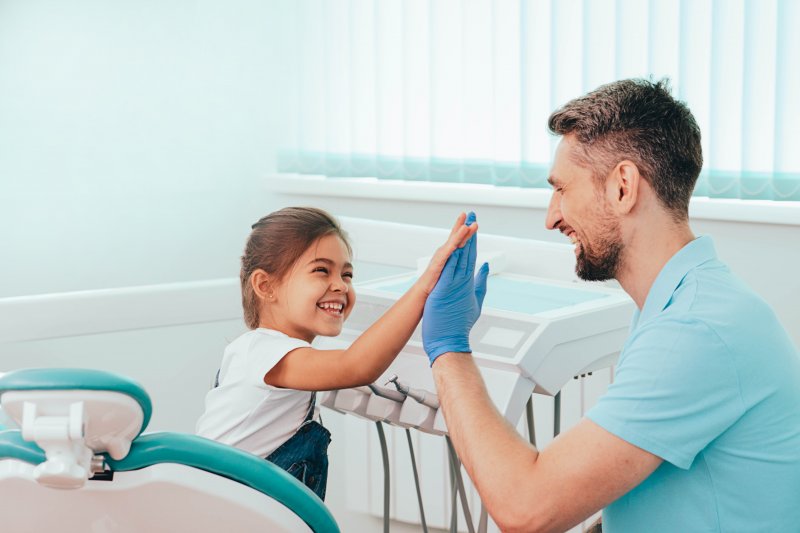 Visiting the dentist's office can be scary for young children. Whether it is a regular dental checkup and cleaning or a more complex treatment or procedure, the goal is to ensure your child remains relaxed, comfortable, and at ease during their visit. Although you cannot control what occurs while in the dentist's office, let a pediatric dentist in McKinney share a few ways you can help your child prepare for a stress-free experience.
Schedule a Meet and Greet
Even before your child has a "normal" appointment with a McKinney pediatric dentist, schedule a meet and greet. This will allow them to visit the dental office, take a tour and look at the equipment, and most importantly, meet the dentists for the first time. These appointments make it possible for your little one to become familiar with their surroundings and get to know the individuals who will be caring for their dental needs.
Bring Along Their Favorite Toy
Children often need to feel comforted, which is why it is suggested that you bring along a toy that makes them feel comfortable and relaxed. Whether is a stuffed toy, book, or blanket, this important item will work to keep them calm and at ease during their visit.
Start Good Oral Habits Early
Regular brushing, flossing, and rinsing routines at home are a great way to alleviate any possible stress during a dentist's appointment. By placing an importance on good dental hygiene, you are encouraging your child to take care of their oral health, which, in turn, will keep their teeth and gums healthy and free of any possible restorative or emergency dentistry in the future.
Talk Positively About the Dentist
If you want your child to feel excited about visiting the dentist, make sure you use positive, encouraging words. Remind them of how beneficial and important seeing the dentist is and how you, too, enjoy having your teeth checked and cleaned.
Establish a Pediatric Dentist Early On
One of the best ways to minimize stress is to choose a pediatric dentist before your child turns a year old. At this age, they can begin to become familiar with the sights and sounds of a dentist's office, and you can help them become more comfortable with the idea of visiting the dentist's office for regular checkups.
Each child is different, so if you discover that your little one is having a difficult time adjusting to the dentist's office, don't be afraid to talk to your pediatric dentist. They will be able to provide suggestions on additional ways to help your child as well as offer sedation dentistry to calm their nerves.
About the Authors
Dr. Justin Chan has been a practicing pediatric dentist since 2012. Earning his dental degree at New York University College of Dentistry, he remains passionate about caring for and helping children of all ages grow and develop smiles that will last a lifetime. Patients who visit Sprout Dentistry for Kids will not only meet Dr. Justin but also Dr. Sage Yoo, a fellow pediatric dentist at the practice. After studying electrical engineering at Purdue University, Dr. Sage went on to earn his doctorate and complete his residency in pediatric dentistry at Tufts University School of Dental Medicine in Boston. Both Dr. Justin and Dr. Sage want your child's experience to be stress-free and are pleased to provide useful tips and suggestions on ways to help your little one get excited about the dentist's office. To learn more about us, visit our website or call (469) 301-3212.