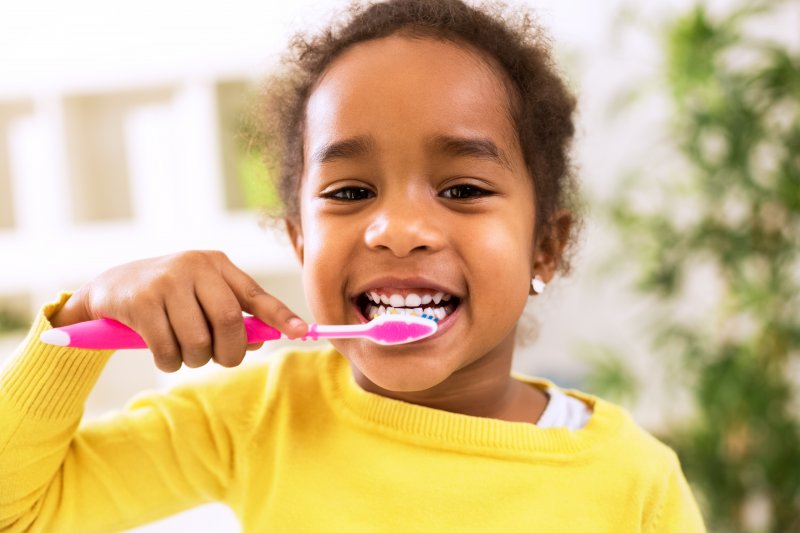 Does your child have diabetes? Are you aware of the possible effects this common disease can have on their oral health? It is not unusual for patients who have diabetes to develop certain dental conditions, one of which is "gum" (periodontal) disease. Although there is a link between these two health conditions, hear from a McKinney pediatric dentist who explains why preventive dentistry is one of the best ways to keep your little one's smile looking and feeling its best.
Diabetes and Oral Health: What is the Connection?
According to the American Diabetes Association, it is estimated that 200,000 people under the age of 20 have either Type 1, Type 2, or gestational diabetes. If your child is one of the many who lives with this chronic disease, their teeth and gingiva, affectionately referred to as "gums," can become prime targets for possible tooth decay and gum disease. Here's why:
Whether your child's pancreas is unable to produce insulin, or their body cannot use it properly, it causes their blood glucose levels to rise. When this happens, the immune system is weakened, making your child more susceptible to bacteria attacking the soft oral tissue surrounding their teeth. As plaque and tartar spread beneath the gums, inflammation develops and bacterial products can enter into the bloodstream, effectively making it much harder to regulate blood sugar levels.
This is why it is estimated that 22% of individuals with diabetes also have gum disease.
If your child's oral tissue becomes red, inflamed, or bleeds when brushing or flossing their teeth, this early stage of gum disease (also known as gingivitis) can rapidly escalate and worsen over time developing into periodontal disease. If left untreated, it can be possible for your child to experience bone and tooth loss as teenagers as well as a host of other oral and overall health-related problems.
How Preventive Care is a Game-Changer
If you were to ask any pediatric dentist in McKinney how to prevent gum disease, the first thing they would tell you is to ensure your child receives regularly scheduled preventive care. By making sure they see a dental professional at least twice a year, your child will be less likely to experience the many signs and symptoms that come with gum disease, such as:
Redness and inflammation of the gums
Bleeding gums
Bad breath
Difficulty chewing
Gum pocket formations
Gum recession / longer looking teeth
Loose teeth
Regular dental checkups and cleanings make it possible for your child's pediatric dentist to examine their smile in its entirety and look for any abnormalities or possible signs of gingivitis. Also, a dental hygienist will carefully and gently remove any plaque and tartar build up around the teeth and gums before thoroughly cleaning their teeth, leaving them with a healthy smile. The recommended schedule for frequency of professional cleanings depends on each person's diet, ability to maintain oral hygiene, and personal risk factors for periodontal disease.
During these visits, your child's dentist will likely discuss ways to improve their oral health at home as well as provide tips and suggestions on how to eliminate bad habits such a finger-sucking, or nail-biting that can lead to possible infections.
In between their six-month visits, you can help your child at home by making sure they adhere to a regular oral hygiene routine of brushing twice daily, flossing at least once a day before sleeping, rinsing with an ADA-approved mouthwash, eating a nutritious diet, and making sure they are using the correct products to care for their oral health.
Should you have questions about ways to keep your little one's smile looking its best, don't be afraid to call the pediatric dentist for help. The steps you take as a parent to keep your child's oral health and overall well-being in check will prove beneficial as they transition from childhood into adulthood.
About the Practice
At Sprout Dentistry for Kids, Dr. Justin Chan and Dr. Sage Yoo often see children who are living with certain health-related conditions. Those with diabetes are often more prone to particular dental problems that can negatively impact their oral growth and development and have lasting effects well into adulthood. To combat these issues and prevent the worsening of both oral and overall health problems, Dr. Justin and Dr. Sage offer preventive dentistry services to ensure your child's teeth and gums are kept in optimal condition. To learn more about our services, or to find out how we can help you better protect your child's smile, visit our website or call (469) 301-3212.