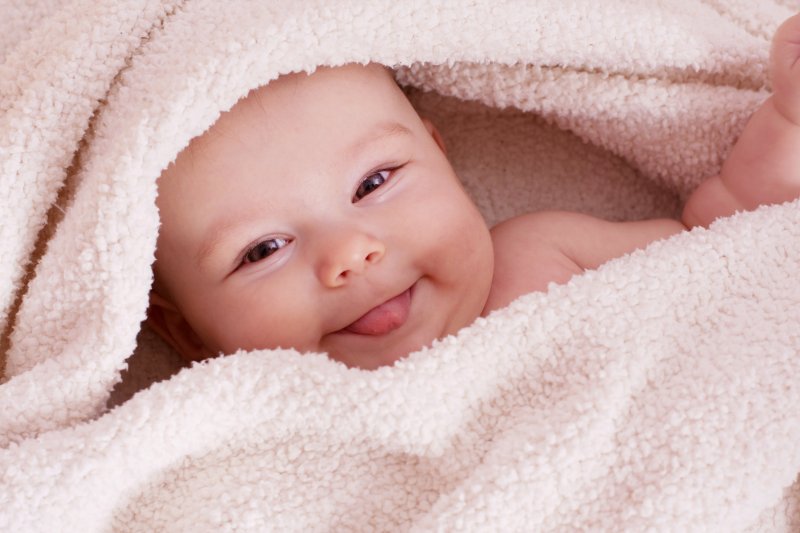 Recognizing that your child has a lip- or tongue-tie isn't always easy. Unless you know the signs, you may continue to wonder why your baby isn't latching well or why your child is struggling to speak clearly or breathe properly throughout the night. It often requires the help of a trusted pediatric dentist to identify the problem; however, Dr. Justin and Dr. Sage want you to have the information you need to recognize problems early on, which is why this article focuses on what you should look for when determining if your child needs a frenectomy in McKinney.
What is a Frenectomy?
If your child has a lip- or tongue-tie, there is a good chance they will require a frenectomy to achieve greater oral function. t is normal for this common procedure to be performed during infancy; however, if problems do not develop until later in life, a frenectomy can still be used to treat the issue and ensure a better quality of life. By quickly releasing the tissue using laser dentistry in McKinney, the lip and tongue will immediately achieve a full range of motion, which can positively impact eating, speaking, and breathing.
Knowing Your Child Needs a Frenectomy: 5 Signs to Look For
As a parent, you want to minimize as many problems as possible for your child, so knowing when one exists is important. Because a lip- or tongue-tie can be the culprit behind ineffective latching, speech impediments, and mouth breathing, here are a few of the signs you should watch for:
Trouble Eating: You may notice that your baby struggles to latch or take a bottle, which can cause problems with them gaining weight. If your child is older, they may experience problems swallowing solid food.
Breathing Through the Mouth: Lip-ties are notorious for making it much harder for a child to close their mouth while asleep. Because of the restriction, the upper lip may remain upright, causing your little one to breathe through their mouth, which has the potential to lead to sleep apnea as they get older as well as gum recession.
Gum Recession: Your child's lip- or tongue-tie will eventually cause their gums to slowly recede over time, which can increase their risk for gum disease.
Gaps Between Teeth: If you begin to notice a gap forming between your child's front teeth, check to see if the banded tissue behind their upper lip appears restricted.
Speech Impediment: Tongue-ties can result in the inability to speak clearly. If your child has a lisp when they talk, it's time to have them checked by a pediatric dentist.
Identifying the problem early on can help to mitigate problems later on. By agreeing to a frenectomy, Dr. Justin and Dr. Chan can give your child the best chance for improved oral function that will benefit them as move through life.
About the Authors
At Sprout Dentistry for Kids, Dr. Justin Chan and Dr. Sage Yoo are board-certified pediatric dentists who are fathers first. Understanding the uncertainty that can come with learning your child has a lip and/or tongue-tie, they remain committed to providing honest, complete information to help parents like yourself make well-informed decisions about your child's oral and overall health. Customizing treatment plans based on your little one's specific needs, we will explain the process in its entirety in a way that is easy to understand and gives you greater peace of mind. Visit our website or call (469) 301-3212 to find out how we can better assist in improving your child's dental health.