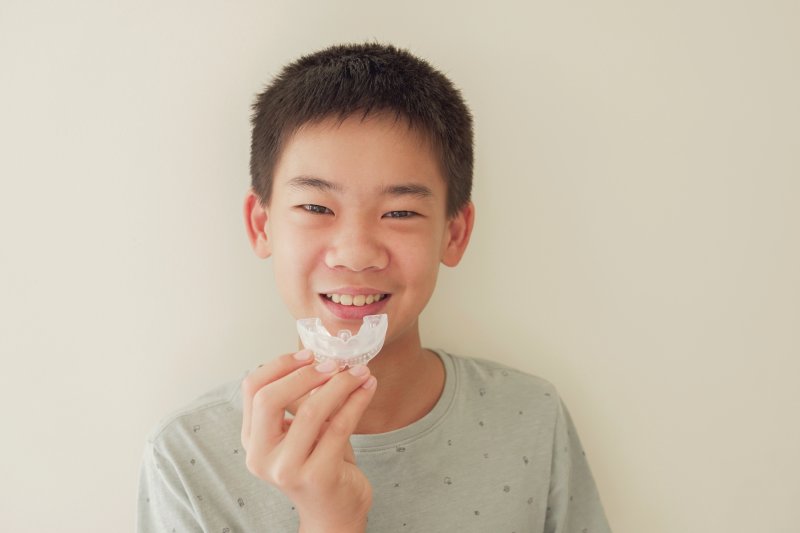 Your little one loves playing sports. Whether they're on the field, court, or track, you can't help but get excited each time you watch from the stands. And while you always make sure they have the appropriate equipment to stay protected, are you including a mouthguard for kids in McKinney in their gameday duffle bag? Far too often, parents forget to have proper mouth protection for their children, which is why Dr. Justin and Dr. Sage are here to share why your athlete should have a customized mouthguard before engaging in athletic events.
Why Mouthguards Are Necessary
If your child is an avid athlete, you're probably thinking about all the equipment they'll need to stay safe while engaging in football, baseball, wrestling, volleyball, or a host of sports. If a customized mouthguard isn't on your list, be prepared to learn why it should be.
At Sprout Dentistry for Kids, Dr. Justin and Dr. Sage work with parents and their children to create a customized mouthguard that is designed with your child's smile in mind. The reason these oral devices are necessary is that just like a helmet protects the head, a mouthguard protects the teeth and gums. According to a study published in Sports Medicine, nearly 1/3 of all sports-related injuries occur to the face and mouth. By wearing a customized mouthguard, you can help reduce your child's risk of a serious dental accident.
It is not just the teeth that a mouthguard can protect. While worn over the upper row, this unique device also safeguards your child's mouth, gums, jaw, and cheeks from soft tissue lacerations and potential breaks or fractures. The materials used to create a mouthguard are designed to absorb much of the force and spread the potential impact out among all teeth instead of focusing on just one particular tooth.
Why Customized Mouthguards Are Better
Unlike the one-size-fits-all mouthguards you can find at any local drug store, a customized device allows for your child to be better protected. Their pediatric dentist in McKinney can take impressions of their smile and use them to serve as a blueprint for the fabrication process. Dental lab technicians will then get to work to create a customized oral appliance that fits your child's mouth comfortably while also offering maximum protection.
This is a welcomed reality for many parents who often sit on the sidelines cheering and cringing at the same time. No one wants to see their child get hurt during a game, so while focusing on gathering a helmet, knee pads, shin guards, and other important equipment, make sure to contact your child's pediatric dentist about having a custom mouthguard made before the season starts.
About the Authors
Dr. Justin Chan and Dr. Sage Yoo are both fathers who are also board-certified pediatric dentists. Offering first-rate, high-quality dentistry to families in McKinney and its surrounding communities, they understand that children who enjoy playing sports are at a greater risk for potential injury. This is why they provide customized mouthguards. Designed to provide a snug fit and increased protection, you can take additional steps to minimize the number of visits to the emergency dentist's office by having one created for your athlete. Visit our website or call (469) 301-3212 to find out how you can get one today.