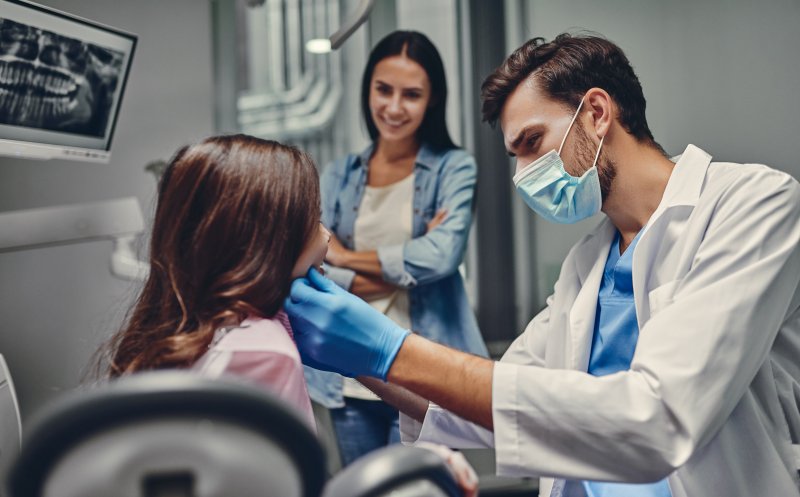 Finding a kid's dentist near me isn't always easy, but it's not impossible. At Sprout Dentistry for Kids, Dr. Justin and Dr. Sage offer safe and effective solutions that are designed to improve, treat, and enhance children's smiles as they grow and develop. With close monitoring of any changes to teeth, gums, or their bites, a pediatric dentist can deliver kid-appropriate care in an environment that encourages positivity and excitement. Here are three reasons you should plan to take your child to a pediatric dentist.
Advanced Training
While all dental professionals must obtain a dental degree from an accredited institution (i.e., DDS or DMD), a pediatric dentist in McKinney chooses to pursue additional education. Recognized by the American Dental Association (ADA) as a specialty field, pediatric dentists spend 2-3 years undergoing coursework and training to better understand the needs of children, adolescents, and those with special needs. Because there are some oral health problems children can face that are less likely to develop in adulthood, it is important that young kids be seen and monitored by someone who can better understand their needs.
Child-Friendly Comforts
Entering a dentist's office shouldn't cause a child to feel scared, unsure, or anxious. This is why most pediatric dentists have kid-friendly amenities and comforts that allow for greater participation and cooperation. The goal is to minimize and even expel stress from these appointments, so it's important that the environment help children feel safe and secure. From the attitude and approach of the dental team to the willingness to show kids how instruments work, these additions are just a few of the many ways young patients can feel more comfortable when visiting the dentist.
Helpful Guidance for Parents
Dentists of all types should be readily available to provide helpful tips should patients inquire. However, when it comes to children, parents need and deserve to know how to better care for their child's teeth at home. Because young patients are unable to care for their own smiles until they reach a certain age, you, as a parent, must be aware of any precautions as well as steps to take to keep pearly whites and gum tissues healthy in between appointments. A trusted pediatric dentist like Dr. Justin or Dr. Sage can recommend appropriate products as well as help you to better understand the progression and any changes pertaining to your child's smile.
When it comes to choosing a dentist, you have options. If you want your little one to have the best chance of growing up with a healthier, happier smile, consider the benefits of selecting a pediatric dental professional you can trust.
About the Authors
At Sprout Dentistry for Kids, Dr. Justin Chan and Dr. Sage Yoo are board-certified pediatric dentists who are fathers first. With the educational background and expert training that they provide, parents can feel more confident in bringing their children for a visit. And with a helpful team to ensure a stress-free appointment, kids of all ages can prepare for an enjoyable experience every time. Visit our website or call (469) 294-8217 if you want to learn more.