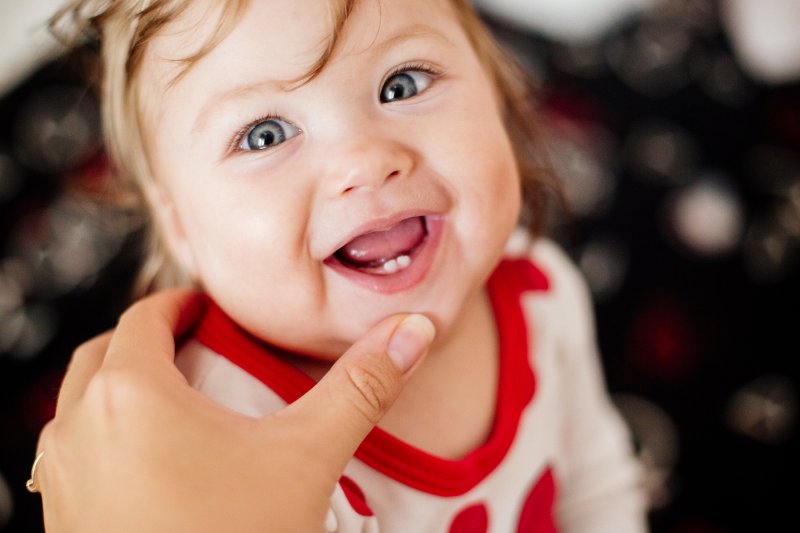 As a parent, you need to track many aspects of your child's life. Such things can include their nutritional intake, education, and so on. For a kid's first few years, though, one crucial factor is oral health. In particular, knowing when their baby teeth erupt or fall out can keep their smile in prime condition. Luckily, your Allen dentist can give you the relevant facts. Here, then, is a summary of when to expect a baby's teeth to erupt and fall out.
Why Kids Get & Lose Baby Teeth
Nearly everyone knows that kids get and lose "baby teeth" over time. However, fewer people grasp how or why this process happens.
You see, all people are born with both baby and adult teeth. The former ones just serve as placeholders until the latter kinds fully grow. As such, baby teeth loosen as the later adult teeth get bigger. This shift continues until the baby's pearly whites fall out, usually due to the tooth roots dissolving.
How much you tell your child is up to you, but you should inform them that losing teeth is natural. That way, they'll stay relaxed and calm as the situation develops.
When Do Baby Teeth Come In?
The first teeth begin to break through the gums at about six months. Usually, the first two to erupt are the bottom central incisors (the two bottom front teeth). From there, the top four front teeth emerge.
Once the front teeth have settled, the other ones will come in pairs — one on each side of the upper or lower jaw. This process continues until all 20 teeth (10 in the upper jaw and 10 in the lower jaw) emerge by the time a child is 2 ½ to 3 years old. Still, sometimes the teeth don't all show up until the tyke is 6 or 7 years of age.
When Do Baby Teeth Fall Out?
Baby teeth usually start falling out by the time a child begins full-time schooling. In other words, it's pretty standard for them to have some smile gaps in kindergarten or 1st grade. Besides that fact, extra details to consider include:
Losing teeth from ages 6 to 13 is common
Loss of baby teeth varies for each child
Girls usually lose their teeth sooner than boys
Don't worry too much about the rate of your child's tooth loss; the order in which adult teeth emerge is actually more important. That said, feel free to talk to your dentist if you nonetheless have concerns.
Ultimately, baby teeth erupt or fall out rather predictably. So, keep the times above in mind as you watch your kid's smile journey take place!
About the Author
Sprout Dentistry for Kids is based in McKinney, TX. Led by Drs. Chan and Yoo, our practice works to ensure your kids get effective dental care. Therefore, we perform high-quality treatments that span preventive, cosmetic, and restorative dentistry, as well as emergency procedures. Our office even handles early orthodontic solutions like space maintainers. For more information or to book a visit, you can reach us on our website or by phone at (469)-813-7127.