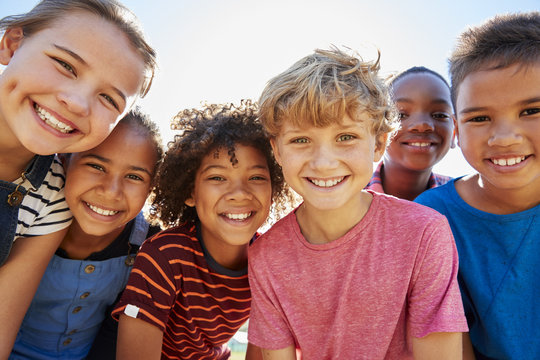 February is an important month for your child's smile. That's because it's Children's Dental Health Month! This is a time dedicated to celebrating their pearly whites and focusing on the best ways to care for their smile. Need some help figuring out the best way to celebrate? Continue reading to learn about five tips for keeping your child's smile healthy and bright during Children's Dental Health Month and beyond.
Tip #1: Help Them Brush Twice Daily
Learning how to properly brush your teeth is one of the best ways to prevent oral health problems. Be sure to put a focus on good oral hygiene from an early age. Help your child get used to brushing twice per day, once in the morning and once at night. Have them use a toothbrush with soft bristles to avoid enamel damage as well as toothpaste that contains fluoride to strengthen their smile against decay.
Tip #2: Make Sure They Floss Daily
Flossing is another important part of good oral hygiene. Brushing alone will leave 40% of plaque on your child's smile, which will raise their risk of developing cavities between their pearly whites. They should floss at least once per day, preferably after their last meal. Consider looking up videos or diagrams to help them learn the proper way to floss.
Tip #3: Have Them Drink Water
Water does a lot of good for the body. It prevents dehydration, boosts skin health, delivers oxygen throughout the body, and more. It even offers a number of benefits to your little one's smile. Drinking water helps prevent dry mouth, which occurs when the salivary glands aren't making enough saliva and comes with an increased risk of cavities and gum disease. It also washes away food particles and harmful oral bacteria.
Tip #4: Watch What They Eat
Many children enjoy eating cake, candy, soda, cookies, and other sweet treats. As tasty as these are. The sugar in these foods feeds the bacteria that cause cavities. Carb-heavy and acidic foods are also very damaging. Encourage your child to eat foods that are good for their smile, such as
Crisp, fresh fruits and veggies, such as apples, pears, celery, and carrots
Low-fat or fat-free dairy products, like milk, and yogurt
Nuts, like almonds, cashews, Brazil nuts, and walnuts
Fatty fish, such as mackerel and salmon
Lean meats, like turkey and chicken
Tip #5: Take them to See Their Dentist
making biannual dental visits with a pediatric dentist is key to good oral health. These dental health professionals specialize in all things related to growing smiles and can administer the care your child needs to keep there pearly whites and the rest of their mouth in good condition.
About the Practice
Sprout Dentistry for Kids of McKinney is a dental office that specializes in the treatment and prevention of oral health problems in infants, toddlers, children, and teens. They offer a variety of treatments to promote healthy beams and making better choices for growing grins. Call Sprout Dentistry for Kids of McKinney at (469) 301-3212 or visit their website for more information on how to care for your child's smile during Children's Dental Health Month or to make an appointment.