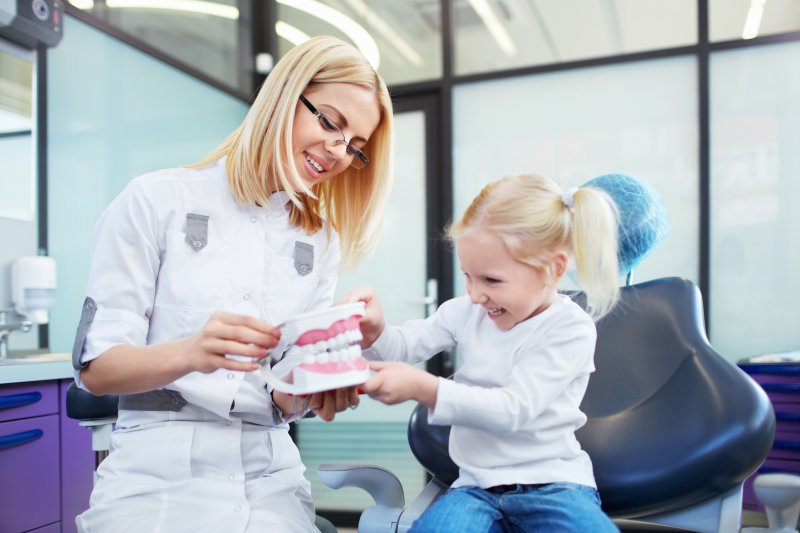 Any parent will tell you that getting a child to take care of their teeth can be a tall order, much less actually getting them to the dentist's office. Often, it seems like parents have to work incredibly hard just to get their kids to do the bare minimum.
Wouldn't it be nice if your kids actually cared about their teeth, and looked forward to taking care of them? Getting that to happen can be much easier said than done, but is far from impossible. For one, there are some dental toys that may actually help to get them excited about the field! Here are a few examples.
Dentist Role Play Kit
One of the scarier parts of dentistry for kids is the strange tools that a dentist uses to treat patients. That's why a dentist play set can be incredibly helpful; they give your kids an opportunity to familiarize themselves with the tools of the dentist's trade, which will make them less intimidating when they see them in person.
App-connected Toothbrush
At first, it may not seem like a toothbrush is a "toy" in the traditional sense, and you may have a hard time imagining your child getting excited about one. However, many electric toothbrushes now can connect to an app on your phone that can make brushing into a video game! This will encourage your child to not only want to clean their teeth, but to do so properly and for the recommended two minutes.
Play-Doh Drill 'n Fill
Maybe your kid would like to play dentist, but has a little bit more of a creative bent to them. They may also need a filling at some point soon and would like to know what that entails.
The Play-Doh Drill 'n Fill playset gives your child the opportunity to craft a smile out of Play-Doh and to patch up areas of disrepair, much like an actual dentist would. This not only gets them more comfortable with dental work but also gives you an opportunity to talk to them about what can happen if they don't take care of their teeth properly.
About Our Practice
At Sprout Dentistry For Kids of Mckinney, we take your child's health just as seriously as you do, and we understand that protecting their teeth is an important part of that. That's why we work hard to provide your children with just about anything that they could need to keep their smiles shining through every stage of life.
If you have any questions about how you can get your kids excited about dentistry, we can be reached at our website or by phone at (469) 813-7127.