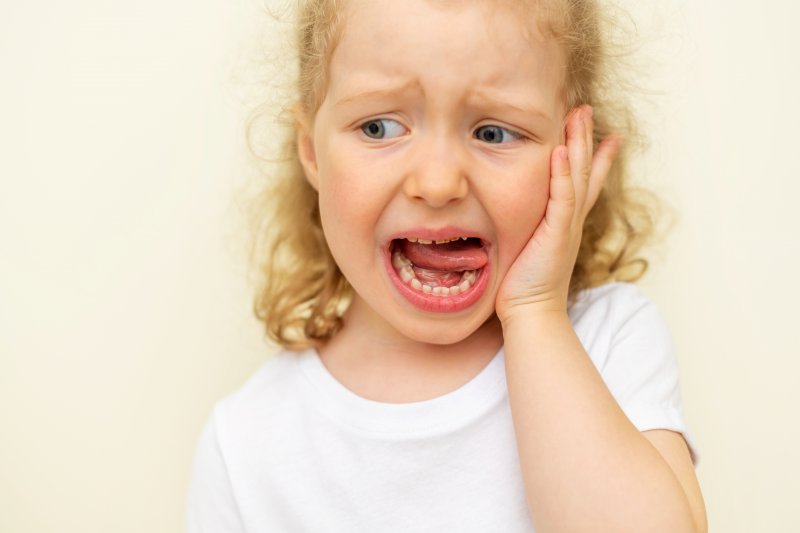 As spring settles in and temperatures start to rise your kids may already be starting to ask you for popsicles, ice cream, and other treats to help them cool down. That's completely normal, and if done in moderation, their dentist probably won't mind all that much.
In fact, their dentist would probably be more concerned if they weren't interested in anything cold at all; this could be a sign they have sensitive teeth, which could cause them discomfort when they eat. If your child says that they're dealing with this issue, here's why that could be and what you could do about it.
Why Are My Child's Teeth Sensitive?
You might have heard that your teeth can become sensitive due to thinning enamel, but that usually only happens to adults in their mid to late twenties. If your child is dealing with this issue, it's probably due to something a little more serious than naturally thinning enamel.
The first and most likely culprit is that your child has a cavity or an area of decay that has begun to reach into the deeper layers of the tooth. It's also possible that your child chipped or cracked a tooth without realizing it, and that's what's causing the problem.
Finally, the problem may have nothing to do with their teeth; some children with autism or ADHD can be hypersensitive to certain sensations, including the temperature and texture of food.
Dealing with Temperature Sensitivity in Children
If you find that your child has sensitive teeth, it may be a good idea to contact their pediatric dentist. They'll be able to diagnose the specific issue that your child is dealing with and fill any cavities that they have.
It may also be a good idea to reinforce good dental hygiene and ensure that your child isn't neglecting their teeth. Make sure your child is brushing thoroughly twice a day for the recommended two minutes. You might also want to start helping them floss if they aren't doing it already.
It may also be a good idea to switch to fluoride toothpaste for your child. Just make sure that they don't swallow it, as this can actually cause even more problems for their oral health.
About Our Practice
At Sprout Dentistry For Kids Of Mckinney, we want to transform children's dentistry from something that families dread to an event that they can actually look forward to! When your child visits our office, we'll do everything that we can to ensure that they—and you—are completely comfortable through every step of the dental process.
If you have any questions about dealing with sensitive teeth in children, we can be reached at our website or by phone at (469) 813-7127.